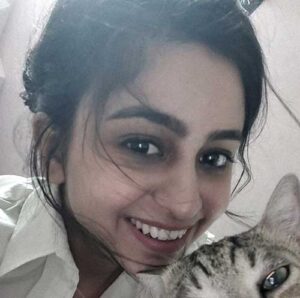 August 2019, my life took a sudden turn when I came across an abandoned  dog, Tara. I was already dog mom to Buzz, my 4 year old Boxer. From the beginning, Tara didn't take to Buzz at all. I spoke to various canine behaviourists and things did improve a little only to become worse. I had tried everything in the book but reached a dead end. That's when …
One day, I got a call from Ramya, and she offered to speak to Tara through animal communication.  We embarked on a journey, which changed our lives forever. The insights which she gave me, helped me understand Tara  better.  Ramya was not only our communication channel but my guide in this world of communication through energies. She literally, hand held me and helped me build trust first with Tara and then with all of them. I guess, Tara also felt heard as slowly I saw visible changes in her. Slowly, we evolved our bond with love, trust and lot of energy healing! Today, we eat, sleep, travel together, in complete harmony.
The thing about energy communication is its invisible and intangible, so its impossible to quantify it. But, the shift is undeniable. Today, we are a pack and it's all thanks to Ramya and this amazing journey she took us on!